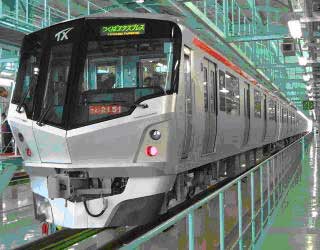 Tsukuba, Ibaraki, Japan is a relatively new city located about 50 km (31 miles) northeast of Tokyo and 40 km (25 miles) northwest of the New Tokyo International Airport in Narita.
There are more than 280 national and private education and research organizations in Tsukuba Science City. These organizations often invite researchers from other parts of Japan and the world to collaborate on various projects, giving Tsukuba a distinctive international flavour.
Get to know Tsukuba
[
]
If you are new to Tsukuba, please see our Newcomer's Guide to Tsukuba and the Alien Times website.
Also try to join the Tsukuba International community by registering to the Tsukuba International Forum (TIF) Tsukuba International Forum.

Accommodations || Attractions || Banks || Beauty || Classes || Clubs || Communication || Education || Emergencies || Entertainment || Events || Geography || Government || Health || History || Jobs || Languages || Legalities || Lifestyle || Media || Pets || Religion || Research || Services || Restaurants || Shopping || Sports || Transportation || Travel || Volunteering || Weather
Other Sources of Information
Contribute to Tsukuba Wiki
[
]
Tsukuba Wiki is a collection of information about the City of Tsukuba that is being compiled and edited by the Tsukuba International Community. If you know something about Tsukuba, share it with us by editing some of our pages!
Find out more about the Tsukuba Wiki Project and our policies.
If you are new to wikis, you can read the official definition or play in our Sandbox.