New conveyor belt 100 yen sushi restaurant. All plates Y105 with tax, some specials for Y160. Very good quality for the price, the otoro salmon is recommended. Good atmosphere for the whole family (booths, lots of kids, noisy). Our family of four never costs more than Y3000 including juice and desert plates.
I went there recently and good news my friends, its down to 99 Yen per sushi plate. I had 7 plates and its only cost 693 yen! I have the receipt to prove it!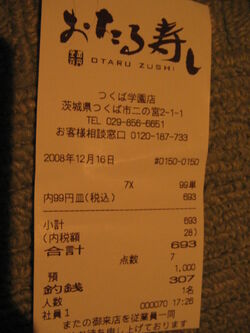 Location
[
]
History
[
]
Was Coco's, and before that Casa.